Ill Poetic – Silhouette from David S Foulk on Vimeo.
Last October, we released my most recent EP, "Synesthesia: The Yellow Movement". For those of you who've checked it, shared it, come to shows, told your friends, THANK YOU. You guys are the reason this EP has gone so far and you've given all of us a huge burst of inspiration to push through with this next endeavor.  Over the course of making these songs, I've really fallen in love with the collaborative process; from working with musicians and artists to developing a full fledged band. Our next logical step was to figure how to include and collaborate with you guys; whether your'e a fan, a casual listener, or have never heard of me before this moment – this is your chance to help us make some art.
If you've listened to the EP, you'll recognize a song called "Silhouette". We've been gearing up to shoot a video for this record for a couple years now, but realized early on it would take a while to really pull our ideas off. So rather than seek out loans and investors, we've decided to include you guys in the process, and launch our first official "Silhouette" Crowdfunding Campaign. So there it is: we're crowd-funding the creation of the Silhouette music video and we need you're help to get the word out. You can win some fantastic prizes for sharing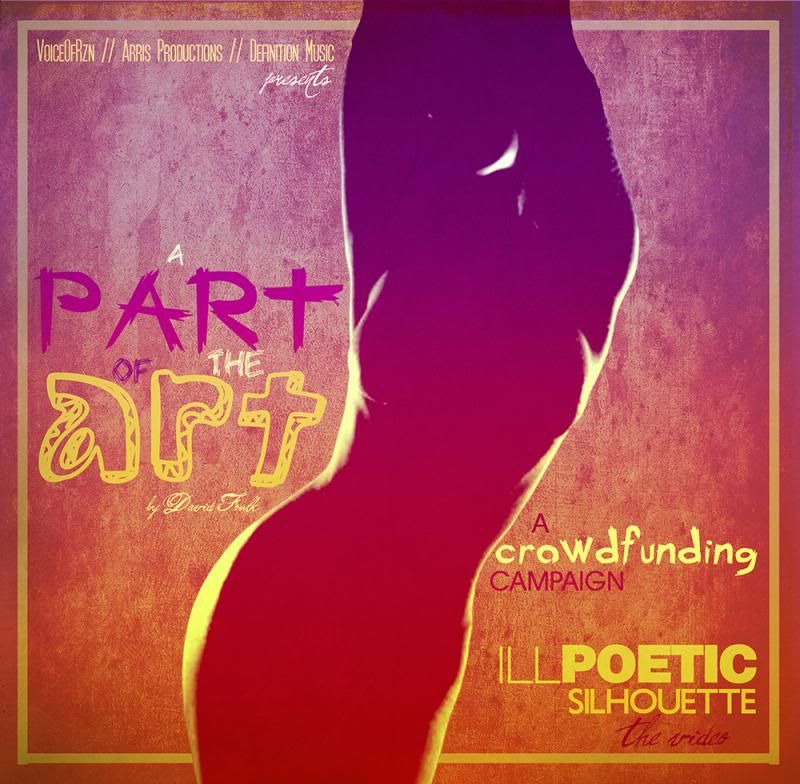 If you don't feel like clicking the link yet, you can read my little introduction here:
For the past four years, I have been afforded the chance to excel at my dream because people close to me saw a piece of their dream in mine. What they've taught me in this four year journey is that it's never about just one person's aspirations, and one person never makes it by themselves. They are pushed forward by a community of caring people who each see and put a piece of themselves into that dream. This campaign is about that collective dream.
Growing up in both Dayton and Cincinnati, OH, my friends and I were immersed in the rich Ohio funk legacy surrounding us. As we matured, we felt a growing need and passion to continue building upon the legacy of great musical artists before us. We felt a driving desire to not only continue, but re-invent that legacy and memory, striving to re-establish our community's voice back onto a national platform. What began as a childhood dream of making music has shifted into a passion to keep the memory of our families and their music relevant in todays musical landscape as well as represent my community with a unique artistic voice and sound. But first and foremost; make great music.
Four years ago, I quit my job to pursue this dream full measure. I journeyed up to Columbus, OH, packed my life into a storage unit, and moved into the office (read: basement) of my management team, VoiceOfRzn. They saw a piece of their dream in mine, and believed in me enough to support and and fund my many endeavors. Through our collective drive, my music, and tons of sleepless nights, we built an organization driven to create the most progressive, quality art possible. All this has led us to the next logical step: bringing all of our friends, family, fans and supporters in on the process.
If you appreciate what we do, please don't hesitate to spread the word as often as you can. If you are able to donate money, that's amazing and honestly more than we could ever hope for. Either way, there are perks and prizes available for all. If not, it's all good. Hopefully you're at least listening and watching and can see a piece of yourself somewhere inside.
Thank you once more for any support you can provide. We hope to make you proud.
Sincerely, 
Ill Po
Again if you'd like to donate, CLICK HERE
If you'd just like to spread the word (and still win free perks and prizes) CLICK HERE
You can come back here every day for more entries to win. Winners are selected daily!!

More information at www.illpoetic.com & www.voiceofrzn.com