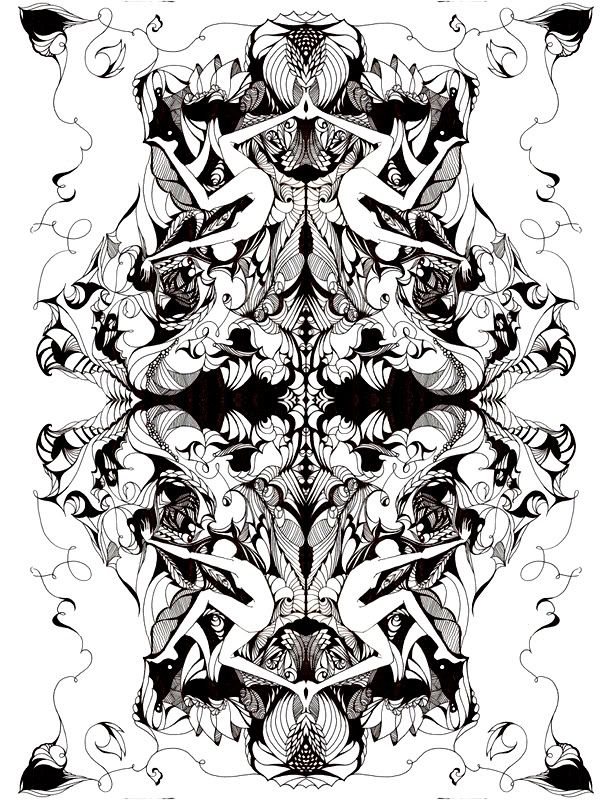 There were 2 artists contributions used to form the layout of "Synesthesia Yellow".
Up top, we have the front cover piece done by Jennifer Hunt. I met Jennifer on the Aloe Park Tour of 2010. She had some amazing pics and agreed to let me use this one in particular. I initially planned on using the woman below as the cover, but the symmetry and imagery in this pic just stuck with me. It felt more like what "Synesthesia" looks like to me.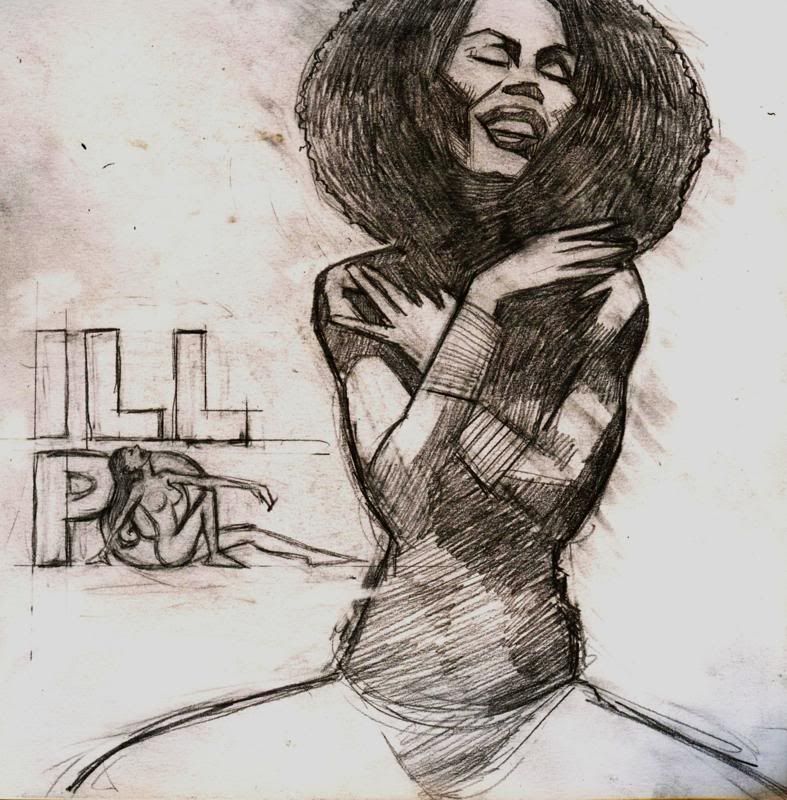 Finally, we have Randy Reuther, a really fresh Cincinnati-based painter. A few years ago, I rode the bus out to Randy's house with a crapload of rough mixes of the "Synesthesia" records. Randy has an interesting psychedelic style to his work, and I love his use of bright colors. Ironically enough, Randy initially painted this entire piece, but his black-and-white rough sketch became more fitting of the vibe I was going for with the record (I'll debut the full painted piece in the next couple weeks on a separate project). The inspiration for this piece comes from the Ohio Players "Jam" cover.
Finally, I worked these 2 pictures into the overall "Yellow" aesthetic and texture you see on the poster and album cover. You'd be surprised how many drafts of these I went through to come up with the final layout.
This is the first time I've worked with additional artists to create my album artwork. It's been a really awesome experience. I'm already brainstorming what to have them work up for "Blue".
As always, if you haven't checked the EP out yet, you can download it for free HERE