If you're reading this, then hopefully you've had a chance to sit-down with "Synesthesia: The Yellow Movement".
This record took a lot of contributions from a lot of creative minds. I'd like to  take the time to really break down what these amazing artists added to this project. Consider this a kind-of "Making Of…" write-up. First up…
THE SINGERS
Due to touring, I've had the pleasure of working with a lot of singers over the past few years all across the midwest. I got the chance to know them, work with them and learn about what makes their voices unique from eachother.
INGRID RACHEL
Based out of Cincinnati, Ingrid was the first vocalist I really started working extensively with for this project (and many more to come). What's awesome about her is her dynamic personality. To this day, she's been my favorite singer to write with. She has a really sexy quality to her voice and stage show and knows how to sing my "white boy sarcasm" lyrics with perfect pitch. You can hear her on "On My Way" and "Hourglass" (though honestly, our best work together hasn't been released yet).
REGGIE B
I met Reggie some years ago on tour out in Lawrence, KS. We played video games and listened to each other's music. I knew then that dude was an incredible artist. I reached out to him to rock the "Silhouette" hook a couple years ago. Originally, I thought I wanted an older voice (someone from the Ohio-Funk era), but as soon as Reggie sent me his vocals, I saw the shift he would take "Silhouette" to and rolled with it. Really glad I stuck with that decision. Little did I know, Reggie was already an artist on the cusp of notariety, through some big features and really amazing releases on INnate Records. He currently rocks w/ his live band up and down the left side of the midwest. Check him out ASAP.
CJ THE CYNIC
It took years for me to finally get CJ to record his singing voice. I'm SO glad I finally got it, and got it on this record no less. CJ is a triple threat: emcee/singer/producer. Which makes him the only artist to show up on my records in 3 different variations. His verse on "On My Way" is easily one of the highlights of the record, hands down. Check for him. He's got some amazing solo shit in the pipeline.
RIDEOUT
I've known Rideout for years now. He fronts a band out in Oxford called Soundscape and is one of the best live performers I've ever seen. He's the first emcee I've seen rock 4 hour shows, on some Roots shit. And the crowd never leaves the stage. Beyond that, he's just a really really great guy. We recorded "Hourglass" 3 or 4 years ago with Ingrid in one session. We actually recorded another song now that I think about it. May have to get the files mixed on that, it was a pretty dope song.
ANGELICA LEE
Angelica is a powerful R&B/Soul singer from Columbus, OH. Columbus folks may recognize her from live shows with the L.E.S. Crew. You can hear her on "Be Cool" from the EP, or on everything by way of my live show, as she is the lead singer in my band.
SMOOV CONFUSION
Smoov is another vocalist  from Lawrence, KS who's voice I fell in love with. Smoov is great for adding amazing undertones to female vocals, as well as filling out an arangement he floats on top of. You can hear him on "Be Cool", "Kaleidoscope", and "On My Way", but most notably hear him knock out the ballad-intro to "Silhouette".
TYLER FRANCIS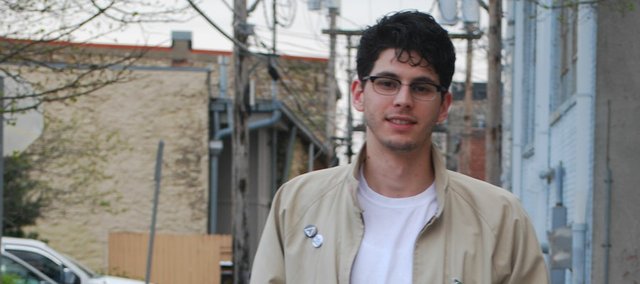 Another vocalist from Lawrence, KS of whom I met on tour with my dude Approach a couple years back, Tyler (The Starjammr)  has an amazing blend of influences (he reminds me of a cross between Jamiroquai and Michael Jackson). He sings primarily background vocals on "Silhouette" (he's behind Smoov on the ballad-intro), but his leads are just as amazing. Plus he plays keys, drums, and probably everything else.
KIM JOYCE

Kim is a really versatile and notable presence in the Columbus music scene. After fronting local bands and building a strong solo career in Columbus, she headed to Atlanta to help solidify her presence on a national tip. You can catch her near the end of "On My Way" telling everyone to 'play the horns'.
D'YENNA DUKES
I've known D'Yenna for years now. She actually sung in my first band back in Cincinnati. She's an amazing live performer (she toured as Shirley Murdock with Dayton funk band ZAPP), as well as fantastic recording artist. She laced the hook to "Gone", which as of now is probably the biggest song I've released to date (Thanks D'Yenna).
TRYNA RASHUN
Another Cinci singer, I've known Tryna for a looong time as well. First and foremost, Tryna is awesome because she is a self-contained artist. She always has a hand in every part of her artistry, which I always found rare in the local R&B world. She actually scooped me up and brought me to her basement studio to record her parts for "Rarefied Air x Kaleidoscope". Her voice makes this entire song to me.
________________
Next up, we'll dive into the musicians responsible for helping to craft this sound.
Hope you dug this. And if you haven't grabbed the EP yet, you can download it for free
(bonus songs & videos included)
#BeCool