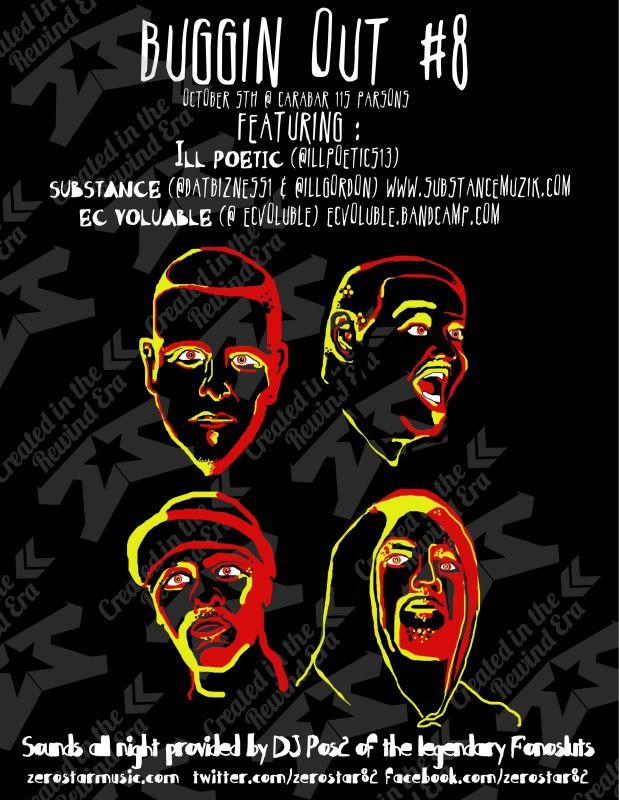 I've been looking forward to this show for the past few months now.
For those of y0u unfamiliar with "Buggin' Out", it's a bi-monthly hip-hop night my dude Zerostar has been throwing for the past couple years. Every show I've been to has had strong, quality performances from really good artists, both local and out-of-town. Add to that house DJ Pos2, and you really don't need any reason not to be there. Though I'll give you one more: It's FREE.
On Friday, October 5th, I'll be bringing the band out to the 8th installment of  Buggin' Out. We'll be playing all new music, premiering lots of new songs from my upcoming EP "Synesthesia: The Yellow Movement". So if you've been wanting to hear the new sounds and ideas, this would be a great place to start. It acts as a build up to my release party slated for the end of October (more details TBA).