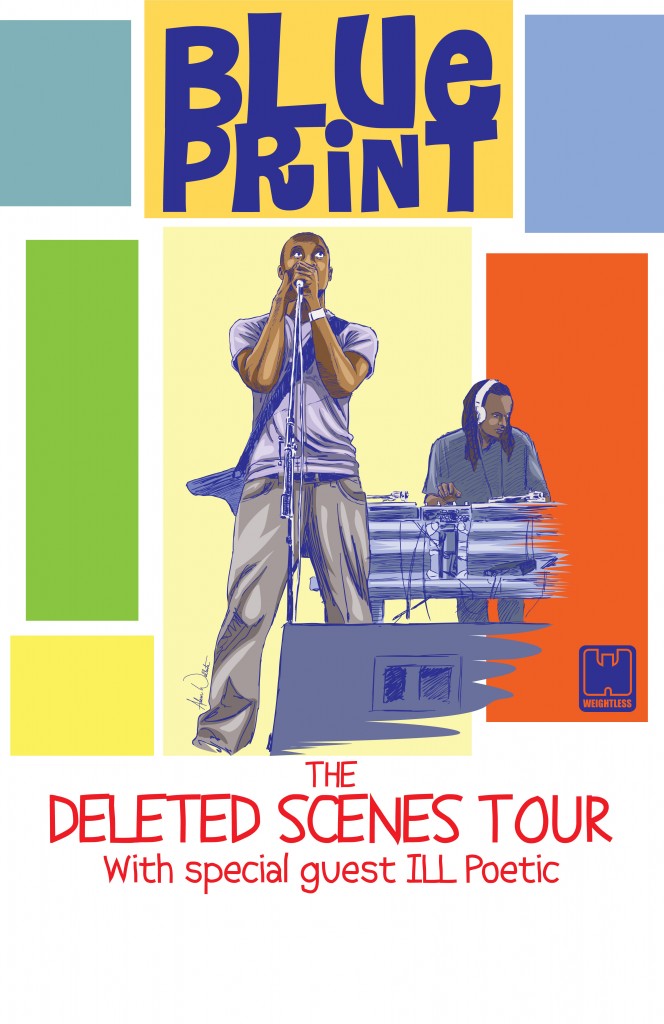 Back to Back posts this morning. First came the announcement of me and the band rocking the Ohio Hip-Hop Awards this Sunday. Now a big one: I will be hitting the road this October with Blueprint in support of my "Synesthesia: Yellow" EP and his new LP "Deleted Scenes" (check his single "The American Dream" for which I got to handle the art layout). We'll be hitting mostly around the OH region (with some dates in Michigan and Pennsylvania as well).
**These dates do not include my official release parties, which will be announced shortly as well.
I'll be dropping more details about my set, merch, and other fun stuff for the road. I REALLY can't wait to get back on these stages. It's been waaaay too long.
Thursday October 11th – Grand Rapids, MI @ Billys | RSVP
Friday October 12th – Marquette, MI @ Northern Michigan University | RSVP
Thursday Oct 18th – Erie, PA @ Crooked I | RSVP
*Friday Oct 19th – Columbus, OH @ Carabar (Free show) | RSVP
Saturday Oct 20th – Cleveland, OH @ Rockstar | RSVP
Tuesday Oct 23rd – Fairborn, OH @ One Eyed Jacks | RSVP
Thursday Oct 25th – Athens, OH @ Casa Cantina | RSVP
*Friday Oct 26th – Cincinnati, OH @ North Side Tavern (Free show) |RSVP
Saturday Oct 27th – Meadville, PA @ Allegheny College (Vukovich Center) | RSVP
*I won't be performing at the Columbus or Cinci date, as they'll collide with my upcoming release parties. But I'll probably still be there hanging out.
#BeCool