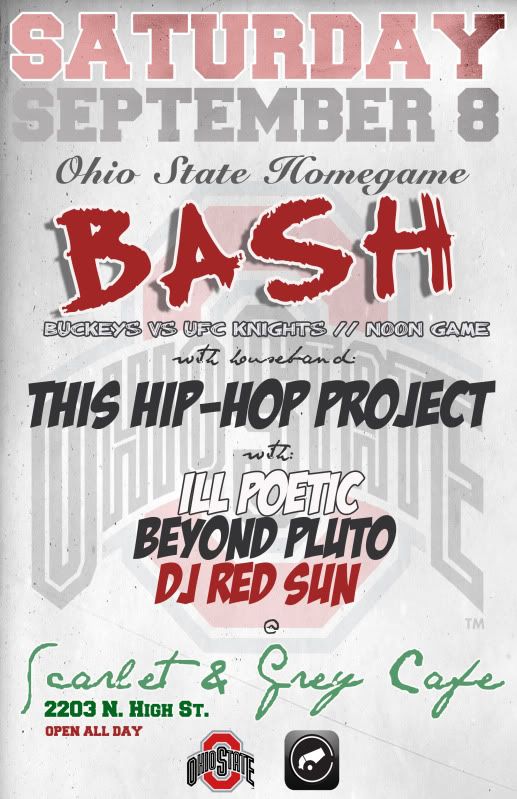 A couple months ago, I stopped in to Carabar to check out a free show and saw my dude Eric (formerly of L.E.S. Crew) on stage with a small band rocking these really dope-ass hip-hop covers. But not just typical covers, these were covers built for hip-hop heads. Like, Mos Def "Black On Both Sides" album tracks. Shit like that. I found out later this was his new band, "This Hip-Hop Project".
I got to hop up for a sec and mess around with him and the band. It was fun. It was actually the first time in nearly a year that I had been on a Columbus stage.
I say all this to say:

We'll be linking back up this Saturday @ Scarlet & Grey Cafe on High st. to help ring in OSU's first home game of the season.
I'll be rocking with my dude DJ Ginsu again, with a more fleshed out version of the set we did this past Saturday @ 83 Gallery.
So if you dug that, you'll dig this.
DJ Red Sun will be spinning all night, and Beyond Pluto will be playing as well.
Should be a really fun night.