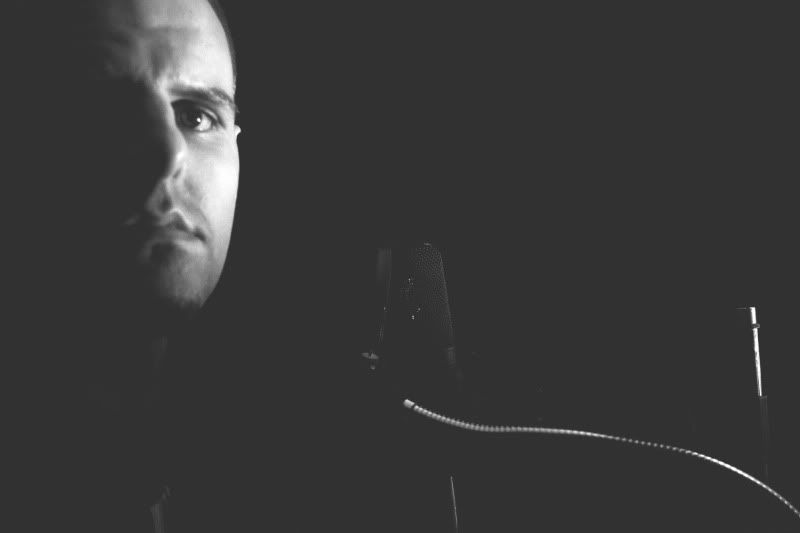 My homie David Damen (Arris Productions) and I recently wrapped some shooting for the upcoming "Numb" video. In between shooting, we grabbed some fresh shots  in the studio we were shooting at. I haven't had pictures taken in a while.  But shit, I haven't put out an album in a while either. So there you go. I'll have more pics on deck in the future, but, for now enjoy me in a studio with a microphone. I figure since I rap, it would be a decent prop.
This is me looking down….at the mic….or in deep thought….about what's for dinner.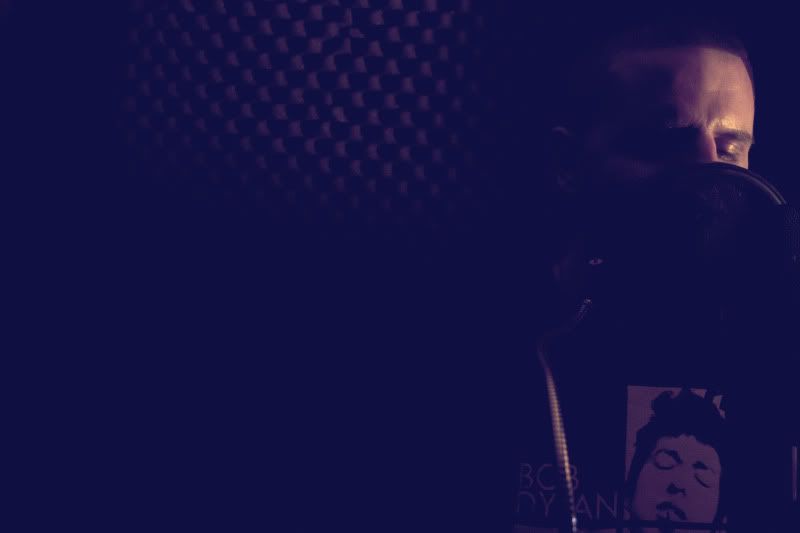 Here's me pretending to rap for the sake of the picture. Though, I actually did rap for the sake of the picture, so I guess it wasn't too pretend. Again, I'm in deep thought about dinner.
This is my dramatic face. I'm staring sincerely into the camera so that you, the listener can then identify with my sincerity. Notice the sincerity in my eyes. It's taken decades to perfect. In actuality, I am not sincere. I am a shallow cold-blooded businessman who would sell your daughter's puppy for a piece of silver-plated gold.
This picture looks kind-of punk. Mainly because of the grain and Bob Dylan's cigarette hanging off his lips. Notice Bob Dylan does not appear to be deep in though. He just ate.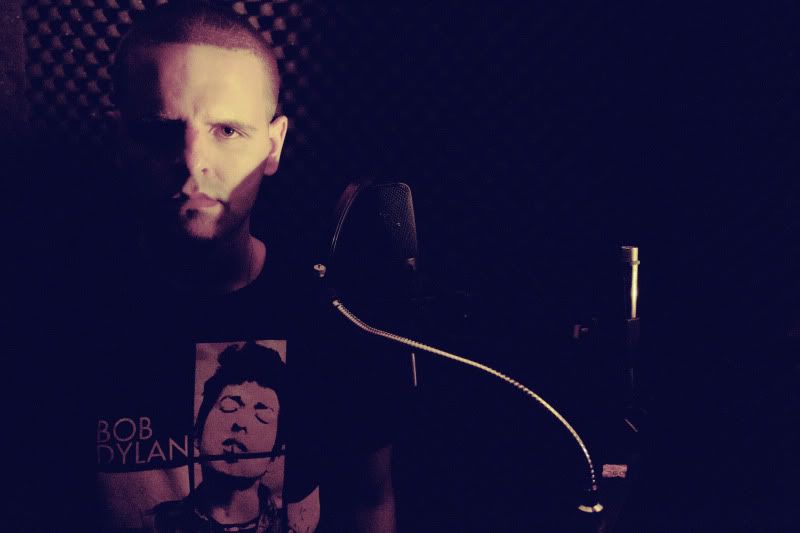 Another shot looking at the camera. I look like I've been here before. This picture represents the second time you make awkward eye contact with someone you don't know at a party. The first time is acceptable, shit happens. But by the second time you're worried that they think you're following them around the party. Still haven't had dinner yet either.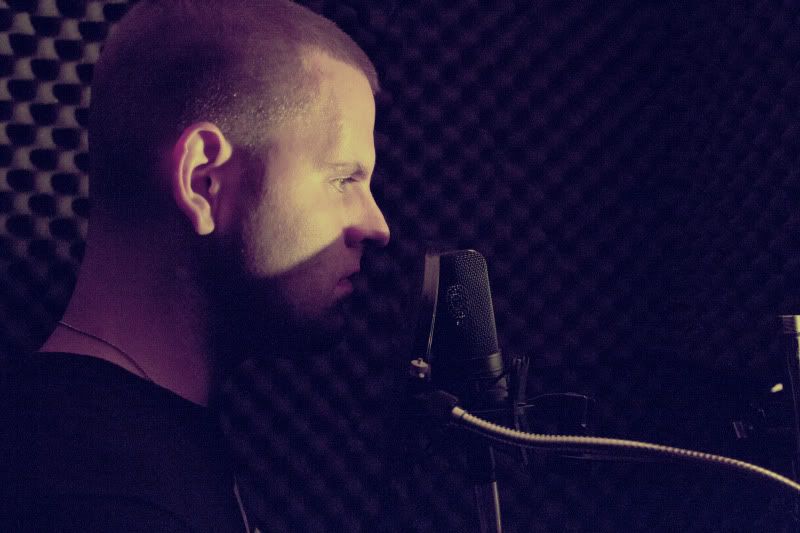 This is the coveted profile shot. I usually hate profile shots because I hate my profile, but there are lots of shadows, so I let the shit slide. I look determined. Determined to eat dinner.
Stretching my stomach for dinner whilst reminiscing about breakfast. Those were better times.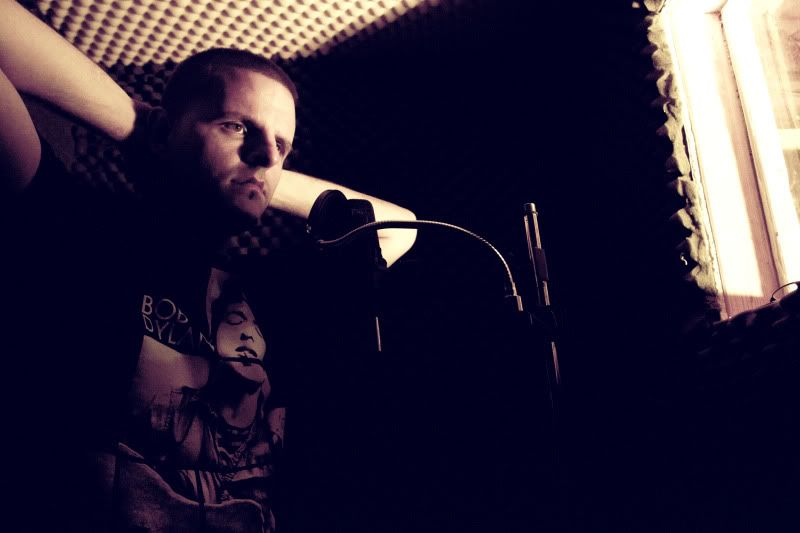 Still Whistful.
There you have it. Some pictures of me.
I would later go on to eat a peanut butter and jelly sandwich. I also packed a cheese stick, grapes and carrot sticks, but I gave the cheese stick to David Damen. I ate a couple grapes and some of the carrot sticks.
I would eventually go home and eat a burrito as well. The burrito did not sit well. Anywho….
"Synesthsia; The Yellow Movement" coming this Fall. Official Date coming soon.
#BeCool