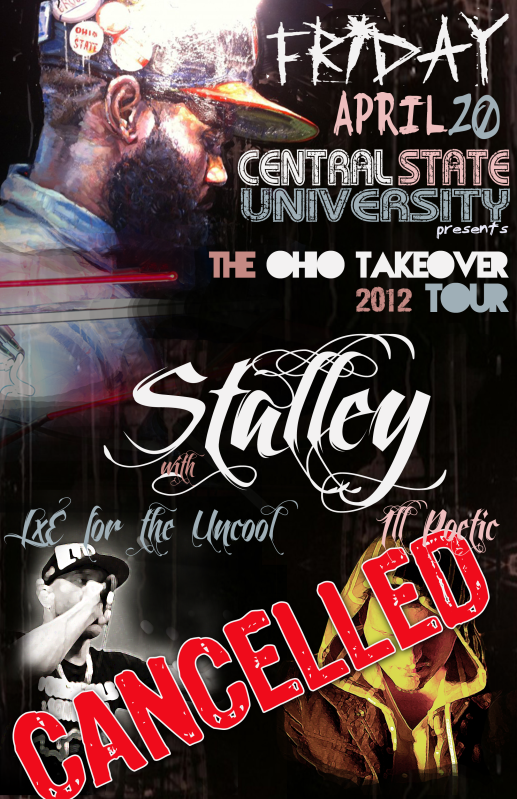 My name is Tim Gmeiner. Those of you who read my blog know me as "Ill Poetic", a Hip-Hop artist based out of Cincinnati & Columbus, Ohio. Over the past 4 years, I've had the amazing opportunity to pursue my artistry as a full-time career; touring and performing everywhere from Skate Parks in Germany to Community Centers in Cincinnati. One of the greatest gifts this winding career path has given me is the prospect of meeting so many people from so many different walks of life, all tied together through our common experiences and love for Hip-Hop Music and the culture surrounding it. From scene to scene and city to city, we become families of different races, genders, creeds, and sexual preferences. We've become a generation of kids who've peeled away our forefathers' ugliest stereotypes without even realizing we were doing so. We are a culture with a wide range of values, beliefs, and life experiences, capable of exhibiting artists with messages from all ends of the spectrum; those positive, as well as those with the negative. Yet and still, a recent experience with Central State Universities Administrative faculty has shown that 25 years later, Hip-Hop as a genre, culture and community still finds itself defending its music and lifestyle to a population of people who group millions of complex, creative and intelligent people into a single negative image of the likes that Mainstream television and radio outlets project hip-hop to be.
A couple weeks ago, Central State University reached out to the "Ohio Takeover 2012 Tour" and requested we be brought in to perform at their annual Springfest Concert. We were set to be the sole headliners on the bill. For those unfamiliar with the artists on this tour, I'll supply a quick rundown:
Myself – a Cincinnati-bred emcee & producer who has (hopefully) built a reputation for thoughtful lyricism and an overall positive message in my music, persona, image, and actions. I've volunteered and performed at numerous community events, local fundraisers and food drives and have actually taught a class on Hip-Hop at Miami University (there's a reason I'm mentioning this beyond sounding like I'm full of myself, I promise).
LxE for the Uncool – A Columbus-based emcee who is nationally known for his heartfelt and introspective writing, as well as his progressive approach to hip-hop, choosing to exclude all curse words from his lyrics. A little known fact; LxE also spends time in Columbus's Southside working to mentor at-risk kids. Not that he puts it out there like that, I just know him enough to know that this is how he chooses to spend his free time.
Finally, headliner Stalley – Not that Stalley is the first Ohio emcee to ever gain mainstream industry attention, but he may be the first overtly positive hip-hop artist to do such on his own terms: an artist who secured a major label deal with superstar Rick Ross because he told him he wanted to invest his future earnings into farmland for his family and future generations; an artist who builds his fanbase off of the Midwest Blue Collar aesthetics of staying humble, and working hard and honestly  to reach one's goals and aspirations.
Ok, back to Central State.
Our booking company, VoiceOfRzn Management, has been handling the booking for this Ohio Takeover 2012 Tour. 2 Weeks ago, the president of Central State's Student Government reached out to VoiceOfRzn with interest in booking this tour. They connected our booking agent with their Office of Greek Life, who put the order in motion to make our tour the official line-up for CSU's Springfest on April 20, 2012.
As of Thursday, April 5, all things were reported to be a go, VoiceOfRzn was waiting for the final signature of approval from CSU's Vice President of Student Affairs. Instead, our agent received an email stating CSU was no longer interested in bringing our tour their campus. This seemed highly odd, as they'd been all for it up until that point, and to change course two weeks away from the show at the last possible second didn't sit right.
Sooo….
I was informed last night (Friday, April 6), that the Vice President of Student Affairs chose to veto our show because we're Hip-Hop artists, and he didn't want "our negativity" influencing the CSU Student Body. Instead, he preferred them to just "put some R&B artists on" instead. We would continue to find out that the VP has not reviewed any of our music, videos, or bios and is not interested in finding out who we are and what any of us stand for. He would be more comfortable canceling CSU's annual Springfest Concert than having us perform.
   Now, I only know this to be the deciding factor by the reasons given to myself and our booking agent, and if so I commend his efforts to be cognizant of images and influences they subject the CSU Student Body to, but to deny access to an entire preeminent form of art solely off of an unwarranted stereotype of what "Hip-Hop artists" are and represent comes off as a very close-minded opinion to say the least. If he had taken the time to do any research on us as artists, it would be clear to him that we are precisely the type of artists that they should want the student body to be aware of, which present an alternative to all of the negative examples rampantly available to them each day. Not to mention, R&B isn't exactly a beacon of piousness and purity rings. But I digress.
I want to write this to the CSU student body population: Before the CSU faculty announces that we will be unable to perform at your Springfest, I as an artist set to be on this bill would like to tell you we were stereotyped out of performing at your college. We were all extremely excited to give you an amazing and positive experience on April 20th. We've already begun work on band rehearsals, set visuals, lighting and other performance elements designed to give you all as great an experience as we can.
So I ask all CSU Students who were looking forward to your Springfest Concert this year to peacefully and eloquently write, call, email and converse with your Student Affairs Office (specifically the Vice President) on why he feels a group of artists he's never actually researched would cast a negative influence on your delicate college minds. Present him and them with examples of progressive hip-hop. You have the power and right to demand of your faculty an open mind to all forms of art, music and culture. You have the power and right to demand of your faculty the same things they demand of you: a dedication to learn about that of which they're ignorant.
If you enjoy Hip-Hop you are Hip-Hop. When Hip-Hop as an art form is stereotyped, the entire culture is stereotyped, regardless of race, class, or gender. I'm not writing this out of anger, but out of a need to help those with outdated and false views of what we represent to see what and who we are. We are a complex, thoughtful, creative and intelligent population and deserve to be treated as such.
Central State University Facebook Page
Department of Student Affairs Contact Page (office numbers are available)
Department of Student Affairs Email Address  studentaffairs@centralstate.edu
– P.S. – In my years of performing, I've never once called out nor do I ever plan to call out a promoter or institution for poor business practices. If something isn't handled properly, we settle it behind closed doors. However, I felt compelled to write this because  an entire genre and culture, not to mention the CSU student body is affected by this decision for practices I feel to be bias and unfair.