This April,  I'll be hitting the Road throughout Ohio with some of my favorite artists period:
J. Rawls
Illogic
L.e For the Uncool
CLICK HERE to get full details on each city and RSVP
Rawls will be dropping his new album "The Hip-Hop Affect" (f. Stalley, Diamond D, Pete Rock, Sadat X and much more) this Spring.
I will be touring in support of my upcoming free EP "Synesthesia: The Yellow Movement" dropping later this Spring.
We'll be hitting most of the major cities in the state, college towns, and more (Details below).
GET FAMILIAR WITH THE ARTISTS
Here's a care package to help you get more familiar if you're not hip to any of these dudes:
J.RAWLS
An Ohio Hip-Hop Legend, Rawls has produced such classics as "Brown Skin Lady" by Black Star, as well as a multitude of records with such artists as Madlib, Aloe Blacc, Slum Village, and Diamond D.
He's toured the world a few times over, keeping his brand of the Ohio sound alive and spreading it across genres and generations.
Download his newest Mixtape HERE
ILLOGIC
Another Ohio Hip-Hop Legend. With over 20,000 albums sold, Illogic has toured and performed alongside such acts as Atmosphere, The Roots and Rakim.
Alongside Rhymesayers artist Blueprint, their group "Greenhouse" is a Columbus Hip-Hop staple.
Recieving Press everywhere from URB Magazine to Rolling Stone, his last album "Diabolical Fun" was voted a Top 10 Independent Release by BET.com
ILL POETIC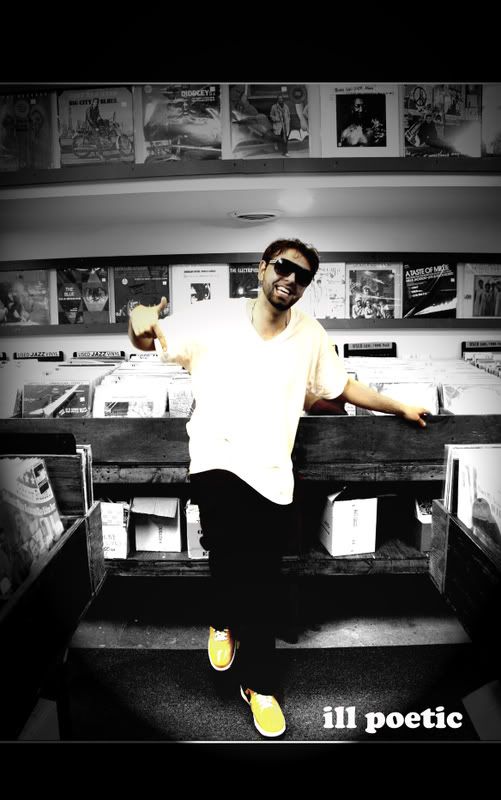 If you're on my site reading this, then you may know me at least a little bit. Feel free to hit the Bio or Press Page for any info on me. My last project was the presentation of Marvin Gaye & Pink Floyd's "Requiem For A Dream", which you can download HERE
L.E. FOR THE UNCOOL
After releasing his acclaimed mixtape "The Anti-Parachute Theory" in 2009, L.e. returned with a more fully conceptualized album "The Measure" in 2010, produced by Columbus-Native Rashad.
After a notable performance at the 2010 CMJ's in NYC, L.e. is officially an artist to watch in 2011.
Download "The Measure" HERE
CLICK HERE TO GET DETAILS ON THE SHOWS & RSVP


For press, questions, or booking requests, please contact voiceofreazon@gmail.com
Catch some of our tour press:
Theblackurbantimes.com
Ifelicious.com
TheHigherPlane.net
KevinNottingham.com
donewaiting.com
The Examiner
ACRN.com
The News Record
Citybeat Magazine
Cincinnati News Record Show Review